Our Amazing Speakers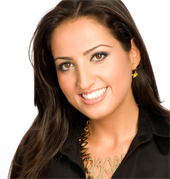 Amina AlTai
Co-founder
Imagemme
Amina is the energetic, fast-talking, co-founder and life force behind Imagemme - a NYC brand innovation lab. Using her youth as an edge in the marketing 2.0 space, Amina has a knack for connecting brands and consumers in emotional and meaningful ways. In her first brand management role, she doubled the size of the brand in one year and is know for her creative, agile, cost efficient brand building solutions.
She is the co-author of Always In Style (2010) and is on the board of The Brain Barter women's entrepreneur group. She has been a featured guest speaker at Lehigh University's Iacocca Institute, & the Global Village for Entrepreneurship for the last 2 years, sharing her insights on being a young entrepreneur and marketing at the global level.
She graduated with honors from New York University, where she studied economics and communications—which ideally combined her quantitative fluency with her qualitative interests in brand psychology and consumer behavior. Amina has spearheaded successful projects across the US and has earned a reputation for exemplary new product launches, and her ability to bring products and brands to life.
Originally from London and having also lived in New York and Madrid, Amina has worked for such prestigious companies as Cartier, Vera Wang, Dolce&Gabbana, and Polo Ralph Lauren. Her extensive experience in marketing at the global level provides Imagemme's clients with superior insights, an informed understanding of the importance of brand communication, and a solid foundation for growing brand value throughout the international sphere.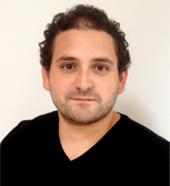 Gabriel Alvarez-Jacobo
Managing Partner
Imagemme
Gabriel Alvarez-Jacobo is a serial entrepreneur who has been propelling business ventures toward the fulfillment of their peak promise and success for nearly ten years. His career began with a novel media and entertainment venture and has since launched four successful start-ups and co-developed nearly a dozen others. Gabriel graduated from New York University's Stern School of Business with degrees in finance, management and international business. Now Gabriel is a managing partner at Imagemme & Think Creative USA, an active board member of the Accessories Council and speaker at the Executive Education Program at Lehigh University's Iacocca Institute.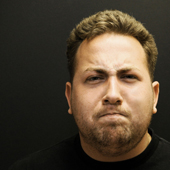 Alex Center
Sr. Designer
The Coca-Cola Company
Alex Center is a Sr. Designer for The Coca-Cola Company, as a member of the strategic design team. Responsible for the graphics, packaging, retail, interactive and industrial design vision for a portfolio of brands like vitaminwater, Powerade and smartwater, his work spans design from conception through commercialization. Before being purchased by Coca-Cola in 2007, Alex was instrumental in the launch of the vitaminwater brand and remains a guiding figure in the brands continued success. In 2011, Alex was named one of the world's 200 Best Package Designers by Lurzer's Archive magazine.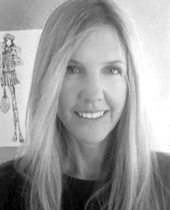 Alicia Goodyear Lichens
Creative Director
gelcomm
Raised in Colorado, Alicia came to Los Angeles to attend UCLA where she studied language and business. For 4 years, prior to Gelcomm, she developed her craft and love of design at DreamWorks Records; mentored by some of the best. Alicia has thirteen years experience in brand development with an emphasis in trend research, youth branding and package design. She has led global initiatives at gelcomm for: Procter & Gamble, Cranium Games, Disney and Kellogg's. Her expertise in youth branding has directed countless initiatives for entertainment and consumer brands reaching family and youth audiences. Alicia judges and speaks regularly. As Creative Director, she instituted a vibrant internship program and continues to feed her need for information by attending youth, branding and innovation conferences. She is often found buried in a stack of global teen or infant magazines or obsessing over the latest tech and illustration blogs... and is never without her blue Pentel mechanical pencils.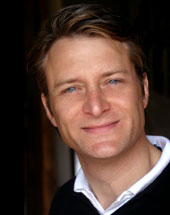 Steve Kazanjian
Vice President, Global Creative
MeadWestvaco (MWV)
Steve Kazanjian is the Vice President of Global Creative for MWV. A Fortune 500 global leader in consumer packaging and with revenue in excess of $6 billion, MWV operates in more than 30 countries and creates compelling consumer packaging across as Food, Beverage, Consumer Electronics, Healthcare, Home & Garden, and Beauty & Personal Care. As the creative lead for MWV's most valuable brand-focused projects, Steve has developed a comprehensive packaging brand strategy methodology - connecting a brand's core emotional context with consumer purchasing behaviors. He currently spearheads innovation workshops for key global brands focused on these pioneering methods. Steve's current roster of clients includes Coca-Cola, Anheuser-Busch, Johnson & Johnson, Colgate/Palmolive, and Altria.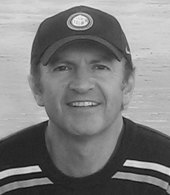 Paul John Morales
Creative Director
Swig Studio
Paul John Morales has over 20 years of experience in the design and branding industry. His inspired design solutions and product development have been created for some of the world's biggest brands and newest startups. For Paul the creative process is a distilling of complex meaning and messages, creating graphically emotional work that is functional, engaging and dynamic. Paul has been involved in all phases of strategic design from initial concept development through production and implementation. He has created award-winning results for sales and design excellence with such clients as Foster's Wine Estates, Brown-Forman, Diageo, Intel, Levi Strauss & Co., Birkenstock, Visa, Apple, PepsiCo and Williams-Sonoma. Paul also enjoys International Football (that's soccer) and an occasional Albariño from Galicia.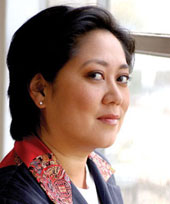 Noreen Morioka
Co-founder
AdamsMorioka
Noreen is a co-founder of AdamsMorioka, leading the team in client interface, and business development. Her creative input has led to the success of multiple communications programs. Noreen believes that personal involvement with a client helps her crack the brand's spirit. This allows her to interpret her clients' sometimes vaguely articulated goals into actionable plans.
In 2006, Noreen was named as a Fellow of the American Institute of Graphic Arts. Noreen is a past, and current president of Los Angeles Chapter of AIGA, chair of the AIGA National President's Council, Fellow of the International Design Conference at Aspen, and a board member of the James Beard Foundation. In 2000, The San Francisco Museum of Modern Art exhibited AdamsMorioka in a solo retrospective.
Noreen has been named to the ID40, citing her as one of the forty most important people shaping design internationally. She is a frequent competition judge and lecturer.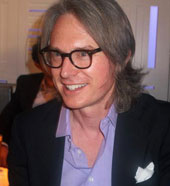 Kevin Roberson
Designer & Partner
Swig Studio
Kevin Roberson is a designer and partner in Swig Studio, a San Francisco firm specializing in packaging for the beverage industry. Kevin believes the most loved designs combine thoughtful strategy, honesty and a dose of irrational personal expression. He has developed packaging, corporate identity, advertising, collateral and publication designs for a range of clients such as Tanqueray, Diageo, Pepsi and Brown-Forman. Prior to founding Swig with partner Paul John Morales, Kevin worked as a Senior Designer with TBWA Chiat Day, Goodby Silverstein & Partners and Cahan & Associates creating work for Boisset America, Coca-Cola, Effen Vodka and Tanqueray. His work has been published widely and can be found in the collection of the San Francisco Museum of Modern Art. Kevin studied Art History at Occidental College in Los Angeles and has an affinity for Czech pilsners and Italian espresso.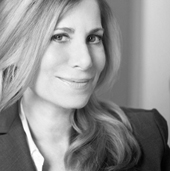 Terri Goldstein
Principal and Founder
The Goldstein Group
Terri Goldstein is the principal and founder of The Goldstein Group, a New York City brand consultancy group. A marketing strategist who for two decades has created the brand identities of some of America's most successful brands, Terri is the author of breakthrough research on consumer behavior, recall and sensory motivation in the retail environment. The Goldstein Group has breathed new life into female-centric brands such as Heinz, Bayer Aspirin, Foster Grant, One-A-Day and more. A frequent speaker at industry events, Terri contributes regularly to such publications as Brandweek, Marketing Daily, Package Design and more.
See you at The Forum in Los Angeles
this Friday
Register Now