It's Time To Think Outside The Box
Picture this: a completely inspirational and information-packed one-day event just for you, the in-the-trenches package designer.
It's not some get-together to showcase your best work or some esoteric meeting of the minds. It's a real, down-and-dirty, put to good use forum for you to pick the brains of nine of the top creatives in the country (we're talking Coca-Cola and Apple here people).
So join The Dieline Forum in L.A. (woot, woot!) and explore everything from new ways to do killer work on a tight budget to reinventing your brand. You won't want to miss this opportunity to mix, mingle and network—you never know where your new-found connections might take you!
About The Dieline Forum: Los Angeles
Join expert package design innovators at this inspiring, information-packed one-day event addressing the specific challenges and opportunities unique to packaging designers, and graphic designers who want to expand their skills into packaging.
You'll discover new ways to do great work on a tight budget, reinvent your brand, create meaningful design, and delve into the mind of the consumer. You'll mingle, share ideas, network, and make valuable connections with attendees and Forum speakers.
Interested in attending The Dieline Forum? register now to guarantee your spot.
Featured Session: What Women Want to See, Feel and Understand about Brand Packaging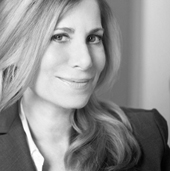 Terri Goldstein
Principal and Founder
The Goldstein Group
While a women's median income has soared 63% over the past 20 years, those earning more than $100,000 have doubled in a decade; 30% of women now earn more than their husbands. While women make 80% of all supermarket, drugstore and department store purchases, less than 20% of character trademarks in the retail landscape are female. Here, Goldstein will reveal the quandary corporate America finds itself in regarding how to target their brand packaging to women, while not alienating the men that women often buy products for.
In this fast-paced 45 minutes you will: Understand "her" and "his" disparate shopping styles: She is on an exploration; He is on a mission.
See how "her" visual territories are different from "his," while understanding the cross-shopping activity that informs her visual world.
Conduct research to uncover how she creates verbal and visual recall for the brands she consumes. Learn how to use these accurately to develop entry points for verbal branding.
Know how to remove 50% of the words from the marketing deck and transform into a motivational story line that she can share with her "village" of women.
Learn how the mind retains brand recall at retail (color, shape, symbol, words) and how these core-identifiers appeal to women and can communicate volumes in 5 seconds or less.
Who Is Attending The Dieline Forum LA?
Besides our well-rounded group of speakers, the following well-known companies have registered their designers, managers, and/or engineers to attend.
Nestle USA
Bath & Body Works
Walmart
The Coffee Bean & Tea Leaf
Trek Bicycle Corp.
Whole Foods Market
E&J Gallo Winery
Arbonne International
Sexy Hair
The Honest Company
Oakley
Warner Elektra Atlantic
PETCO
Brandever
Trinchero Family Estates
MiresBall
Esko Artwork
See you at The Forum in Los Angeles
this Friday
Register Now